Remote SMM manager or social media targeting specialist for your business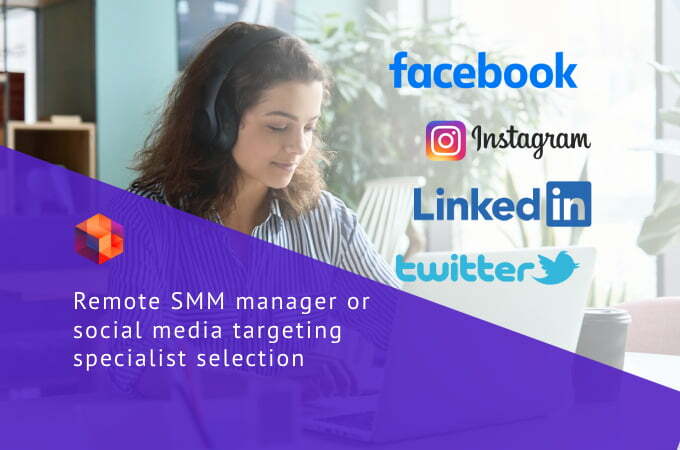 Our service offers comprehensive assistance in the selection of remote SMM managers and social media targeting specialists. We understand the importance of finding the right professionals who can effectively manage your social media presence and drive targeted engagement.
Whether you're looking for an expert in social media marketing strategy, content creation, or campaign optimization, our selection process ensures that you connect with highly skilled individuals who align with your specific business needs.
With our remote SMM manager and social media targeting specialist selection service, you can confidently build a strong online presence and achieve your marketing goals.
---
We act as a service provider and allocate a person for you. You work directly through our management system. We do not interfere with routine tasks between parties but assist in resolving significant issues (disputes) and act as a guarantor.
Please fill out the form on our website or ask any questions in chat.
General terms of Service:
The stated service cost is a placement fee for finding the specialist you need.
After receiving the payment, we will start the process of selecting the appropriate specialist. The duration of the selection process depends on the specific request.
Once the specialist is found, you will be granted access to the remote work platform, where you will begin working together during a trial week. This week allows both parties to get acquainted and familiarize themselves with the work processes.
After the trial week ends, both parties proceed to full-time collaboration. The client pays the pre-agreed with Cuberfy monthly salary for the employee's work through the Cuberfy service.
The Cuberfy payment service disburses the salary to your outsourced employee on a delayed basis, deducting its commission.