Your own ERC20, BEP20, or TRC20 crypto token (coin, smart contract) development.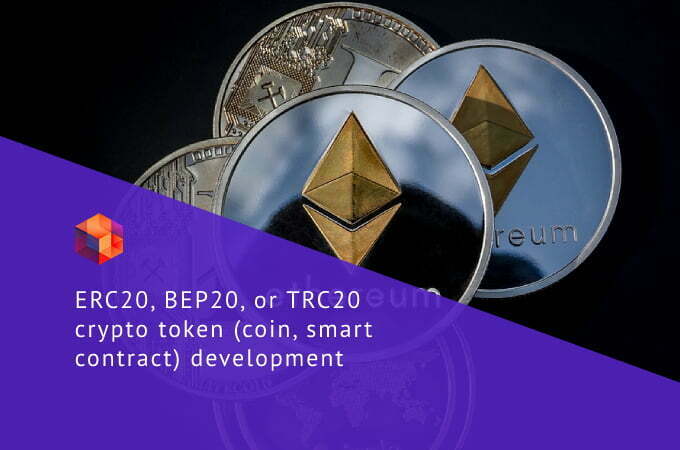 Delivery (days): Regular outsource partnership
We offer professional development services for ERC20, BEP20, and TRC20 crypto token smart contracts.
If you're seeking an expert to help develop your token on Ethereum, Polygon, or Binance Smart Chain, look no further than our team.
Why choose us?
100% satisfaction guarantee
3 years of experience
24/7 support
Fast delivery
What you can expect from us:
Optimized tokens/coins
Bug-free code
Reentrancy guards
Unit testing prior to deployment
A complete guide to smart contracts
What we need from you:
Token name
Token symbol
Token supply
Token decimals
If you have any questions or concerns, don't hesitate to reach out to us. We're always available to help.