Creating SEO-optimized product descriptions for Amazon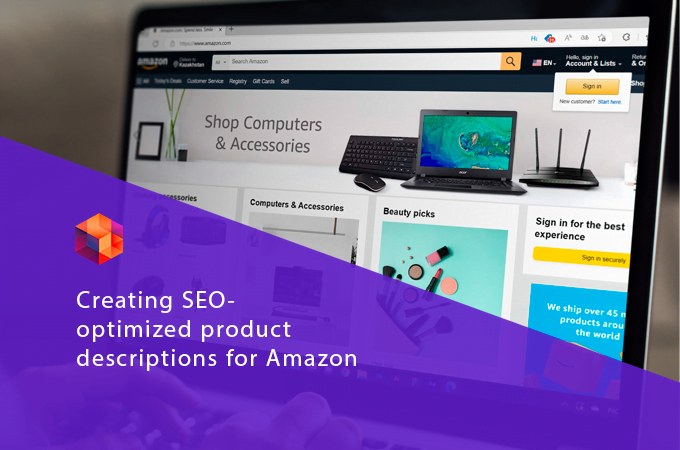 Compelling and SEO-optimized product descriptions for Amazon listings and FBA products.
Are you looking to boost your sales and profits, or dominate the competition with a new product launch? Look no further! At Cuberfy, we understand that customers make purchasing decisions based on a combination of their senses, emotions, and logic. In the e-commerce world, it's crucial to compensate for the lack of physical interaction shoppers have with products.
Our team of experts, with over 10 years of combined experience in e-commerce, can help you create an optimized listing that will make customers want to buy. We'll conduct competitor research, create a keyword-rich title, and optimize the product description, bullet points, and backend search terms. We'll also provide you with a keyword research list for PPC, as well as a plan for your product launch.
The service includes writing a persuasive text for one product. The size of the product description text is 400-600 words (approximately 2 pages of A4 format, font Arial 12px).
We keep our client's information confidential and we offer additional services like a ranking plan for your product, a list of supportive software with discounts and a list of informative articles about Amazon. Let's take your business to the next level!
Reviews
A high-quality description of our product line, which we produce ourselves and sell on the Amazon platform. Thanks to the right keywords in the description text, we received new traffic from search networks to our pages and profile on Amazon.