Launching banner advertising in the Google Ads network (over 100k websites*)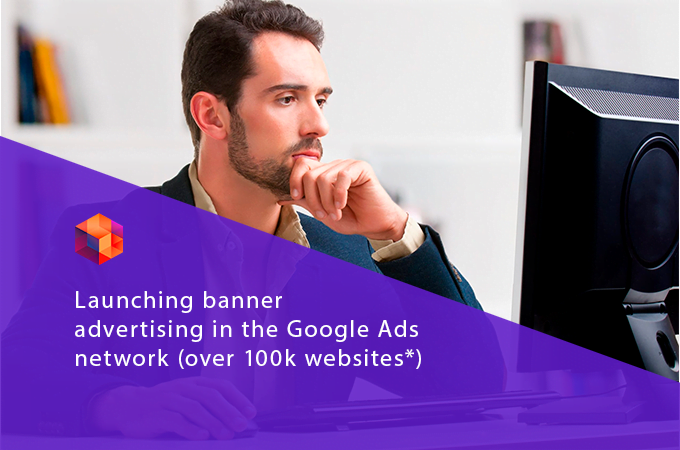 In the scope of this task, our team will analyze your request. To start working, we will need to understand what product or service you want to promote to a wide audience and how to present it best to your target audience.
We will discuss these points with you and ask all necessary questions via correspondence before starting our work. We will need to clarify details such as the product name, company website, the country where the ad will be displayed, and other points.
You must have a working company website (for displaying the advertising campaign and directing the audience to your site), and the ability to provide materials (a ready-made banner, product images, etc.). We can assist in banner creation and material search, if required.
Before paying for our services, please provide us with information about the product or service you want to promote.
We will launch a banner ad in the Google Ads media network, which will appear on tens or hundreds of thousands of Google partner websites during the ad display period. However, there are many factors that affect ad display and audience reach (country of display, product relevance, advertising budget for a specific period of time, and other factors). We will discuss all the details with you. The advertising budget is not included in the service price. The minimum recommended advertising budget is 1000 euros per month. The service price is stated per month. After the month has ended, you can continue working with us by purchasing the service again.
Reviews
Launched an advertising campaign with a total reach of 90,000 per month. Attracted over 1000 new subscribers for our SAAS product. Will continue to work and scale the advertising campaign.