Comprehensive B2B e-mail marketing (database collection, campaigns and processing).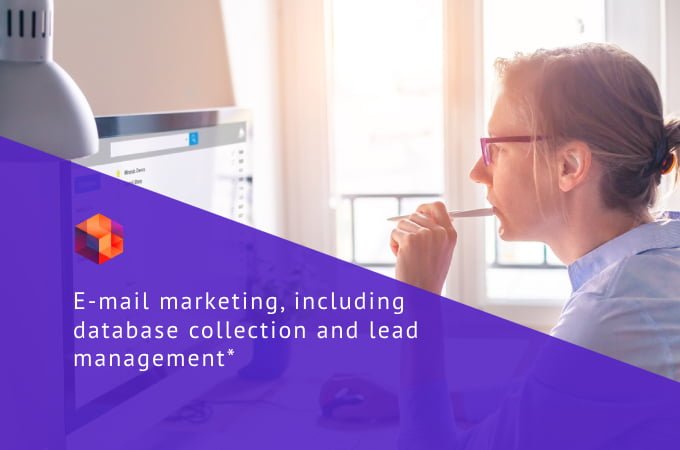 Service of Comprehensive Email Marketing, providing a range of tools for effectively attracting leads (potential partners, wholesale buyers, investors, and others).
We will handle all necessary processes on our side:
Database Collection and Verification:
Analyzing your target audience and defining key parameters for collecting contact information.
Gathering email addresses through automated parsing from various open directories.
Constructing a database considering the preferences and interests of potential clients (preliminary segmentation by categories for personalized and mass distribution of your commercial proposals).
Pre-checking the viability of addresses to avoid being flagged as spam by email services.
Email Preparation:
Crafting the initial email text for the first contact with potential clients (commercial proposal). Highlighting key advantages and differentiators from competitors.
Composing additional (nurturing) emails for follow-up campaigns sent at specific intervals to a portion of the database that showed no response within a designated timeframe.
Creating response emails for potential clients who express interest and are ready to engage or seek more information. Developing response logic, such as scheduling Zoom calls or other forms of communication with your sales team.
Campaign Process:
Implementing advanced services and methods for automated and systematic email distribution. Safeguarding against spam blocks for your primary company email address through the use of substitute IP addresses, services, and other necessary tools.
Analyzing the effectiveness of the email campaign, monitoring open rates, and optimizing the strategy to achieve optimal results in key performance indicators (conversion rates in openings and responses, potentially modifying the sent material to enhance metrics).
Handling Responses:
Providing manual responses to potential partners using pre-prepared email templates or personalizing responses when necessary to take a predetermined step (e.g., scheduling a call through a shared calendar).
We guarantee a professional approach at each stage of the process and full transparency in our work. Please fill out the form on the website to further clarify additional details.
Important Considerations:
* Within this service, our main objective is to conduct email distribution to the database of email recipients and promptly respond to leads with emails that foster meaningful communication between the client and your sales team (if the situation requires more than just providing a link to information on your website for the client to reach out).
However, as a separate service, we can assist in selecting and training a dedicated manager from our team who can handle communication with your clients (please inquire in advance as this requires time for selection and training).
* In this case, a description of a ready-to-implement service has been provided. A more detailed strategy and other elements (specific email database segments, alignment of email texts and overall commercial proposal concepts) will be discussed and agreed upon after payment and the actual commencement of work.
* By providing this service, we comply with the law and do not engage in spam practices. We solely conduct B2B email distribution to recipients whose data is publicly available and open for use, including sending commercial proposals and collaboration offers.